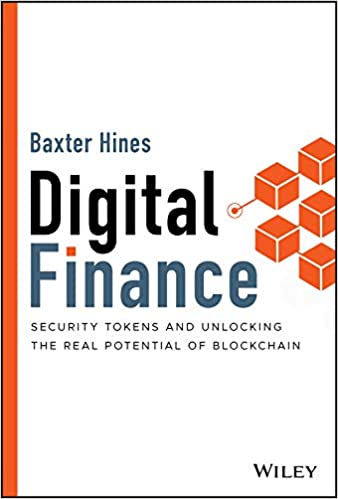 English | 2021 | ISBN: 1119756308 | 211 pages | True PDF | 8.28 MB

Explores how the financial industry will be affected by developments in blockchain and cryptocurrencies at the dawn of a new digital age in finance
Our financial system is in the midst ofa digital revolution. Blockchain, viewed by many experts as "the most important invention since the Internet," haschangedthe way we exchange value and information. Although most people are aware of Bitcoin and other cryptocurrencies, fewunderstandhowsecurity tokens-digitized forms of traditional ownership certificates-candriveblockchainto reach its fullestpotentialbyofferinginvestors features and innovations that are simply not possible with paper certificates.
Digital Finance: Security Tokens and Unlocking the Real Potential of Blockchainexplainshowthe integration of blockchain and security token technology willtransform the current financial infrastructure and radically improve efficiency, transparency, and security. Using clear language and an easy-to-follow framework, author Baxter Hines draws upon his decades' experience in the financial industry toaddresshowthedigitizationof assetswilldrive cost reductions, enhance flexibility,andpave the way fornew business models and revenue streamsfor years to come. Filled with real-world case studies and expert insights on the latestopportunities andtrends,such as the COVID-19 pandemic'srole inacceleratingthe adoption of blockchain,this must-have resource:
Shows how blockchainanddistributed ledger technology are disrupting the financial industryExplains what security tokensareandwhythey are the next major breakthrough for investingHighlightshowblockchain technology has created newand moreefficient ways of fund raising and investingIdentifiesthewayscompanieslike IBM, Fidelity Investments,and AXA are deploying blockchain and tokenized solutionsDescribes howassets only available to institutional investors could become marketed to the mainstreamDiscussesthe impact that security tokens will have on real assets such as stocks, real estate, bonds, and derivativesProvides insight into how centralbanksaround the worldare embracingblockchain and beginning to issue digital currencies
Digital Finance: Security Tokens and Unlocking the Real Potential of Blockchainis essential reading for financial professionals, general investors, finance and technology students, regulators, legal professionals, and users of cryptocurrency and blockchain technology.
Buy Premium From My Links To Get Resumable Support,Max Speed & Support Me
DOWNLOAD FROM HOT4SHARE.COM


DOWNLOAD FROM RAPIDGATOR.NET


DOWNLOAD FROM NITROFLARE.COM


DOWNLOAD FROM UPLOADGIG.COM