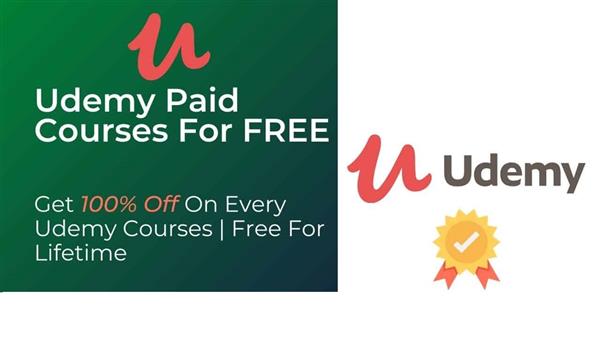 Instructors: Adrian Nantchev
1 section * 17 lectures * 1h 2m total length
Video: MP4 1280×720 44 KHz | English + Sub

Updated 1/2021 | Size: MB
Essential English Grammar and Communication Skills for IELTS and Mastering English as a Second Language
What you'll learn
I will help you Master English so you can Discover the World!
Start speaking with correct grammar and pronunciation, not just as a student or learner but as an Explorer.
Improve your English listening skills by listening to a native speaker.
Help you think in English.
Learn from common mistakes.
Requirements
A burning desire to Master English and Discover the World!
Ready to not just be a student or a learner – but an Explorer!
Only if you are ready, and willing, to complete the entire course.
Be ready to challenge yourself and expand your comfort zone.
Something to take notes with.
Description
My lessons help you to Master English and Discover the World.
With me you are not just another student. Not just another learner. You are an Explorer – ready to explore and master English 1 word at a time.
For every 1 new word you master, you can make 7 more sentences in English.
Enroll to my course ONLY if you are ready and willing to start…
Have you ever had the problem where you don't understand what a noun is? What adverbs are all about or how to make a clause
Then, this course was made for you! Enroll now if you want to take your English to the next level and to join the team of Explorers!
You will learn
Understand the different parts of speech and how to use them in sentences
Noun
Verb
Clause
Adjectives
Adverb
Pronoun
Preposition
Conjunction
Interjection
Article
Determiner
Syllable
With my whiteboard and marker pens, I will teach you how to Master them and other important grammar rules too, such as
Nouns are naming word.
The name of an object, concept of person.
A cat.
Monie.
Your hat.
Love or hate?
We use these when addressing someone or something and are often the subject of a sentence.
We will explore English together as I show you mistakes and broaden the topics to go beyond just the lesson objectives.
Enroll now, if you want to Master English!
Enroll now, if want to Discover the World!
Enroll now, if you are ready to be more than a student or learner, but an Explorer!
Let's get started!
Adrian
Master English, Discover the World.
Who this course is for
Those that want to Master English and then Discover the World!
Those that want to join the team as an Explorer – with me you are not JUST a student or learner…
English speakers who are ready to take their skills to the next level.
Those that are getting ready for exams and want help with their IELTs.
Not for the feint hearted.
Buy Premium From My Links To Get Resumable Support,Max Speed & Support Me
DOWNLOAD FROM HOT4SHARE.COM


DOWNLOAD FROM UPLOADGIG.COM


DOWNLOAD FROM RAPIDGATOR.NET


DOWNLOAD FROM NITROFLARE.COM
Links are Interchangeable – No Password – Single Extraction